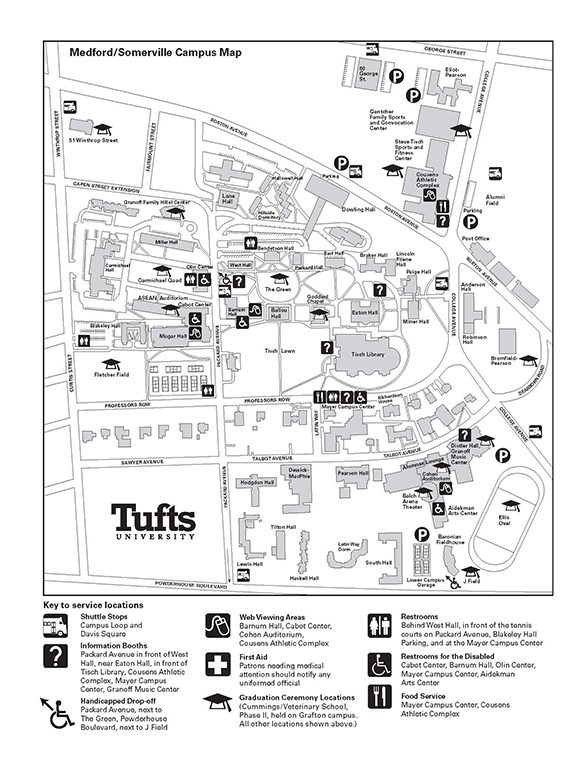 Parking on Commencement Day will be available in all university parking areas. All parking facilities will be available on a first-come, first-served basis. Be aware that parking is limited.
Parking is also available at the Tufts Administration Building (TAB) parking lot at 169 Holland Street, Somerville. The commencement shuttle between Davis Square and the Tufts campus makes stops at TAB.
For additional parking information, please see the Tufts University Public Safety website.
Campus Map (PDF file)
Campus Shuttle Map (PDF file)
Campus Accessibility Map
To access an interactive campus map on your web-enabled smartphone, go to m.tufts.edu/maps