The Wendell Phillips Speaker for the Class of 2017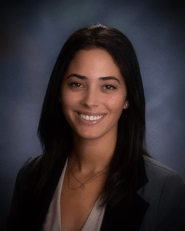 Tufts University is excited into announce the Wendell Phillips Speaker for the Class of 2017, Isabella Kahhale. The Wendell Phillips Speaker is the senior class speaker, who offers an inspiring message from and for the graduating class during the Baccalaureate Service, this year on Saturday, May 20, 2017 at 3 pm in the Gantcher Center. The Wendell Phillips Award was established in 1896 to honor of Boston's great orator and abolitionist Wendell Phillips, and it is awarded annually by the faculty and student Committee on Student Life (CSL) to a senior who has demonstrated both marked ability as a speaker and a high sense of public responsibility.
Isabella Kahhale A17 is a Lebanese-American student from Newton, Massachusetts. She is a Cognitive and Brain Sciences major with a minor in English and a Philosophy certificate in Ethics, Law, and Society. She recently completed her senior honors thesis in Psychology and is a member of the Psi Chi International Honors Society and the Phi Beta Kappa Academic Honors Society. During her time at Tufts, she has enjoyed being part of the Tufts Community Union student government for four years. She also loved her experience as an Orientation leader for first-year students. After graduation, Isabella will begin work as a research assistant at Stanford University's Social Neuroscience Lab on a project investigating empathy. She enjoys cooking, talking during movies, and has an uncontrollable sweet tooth.